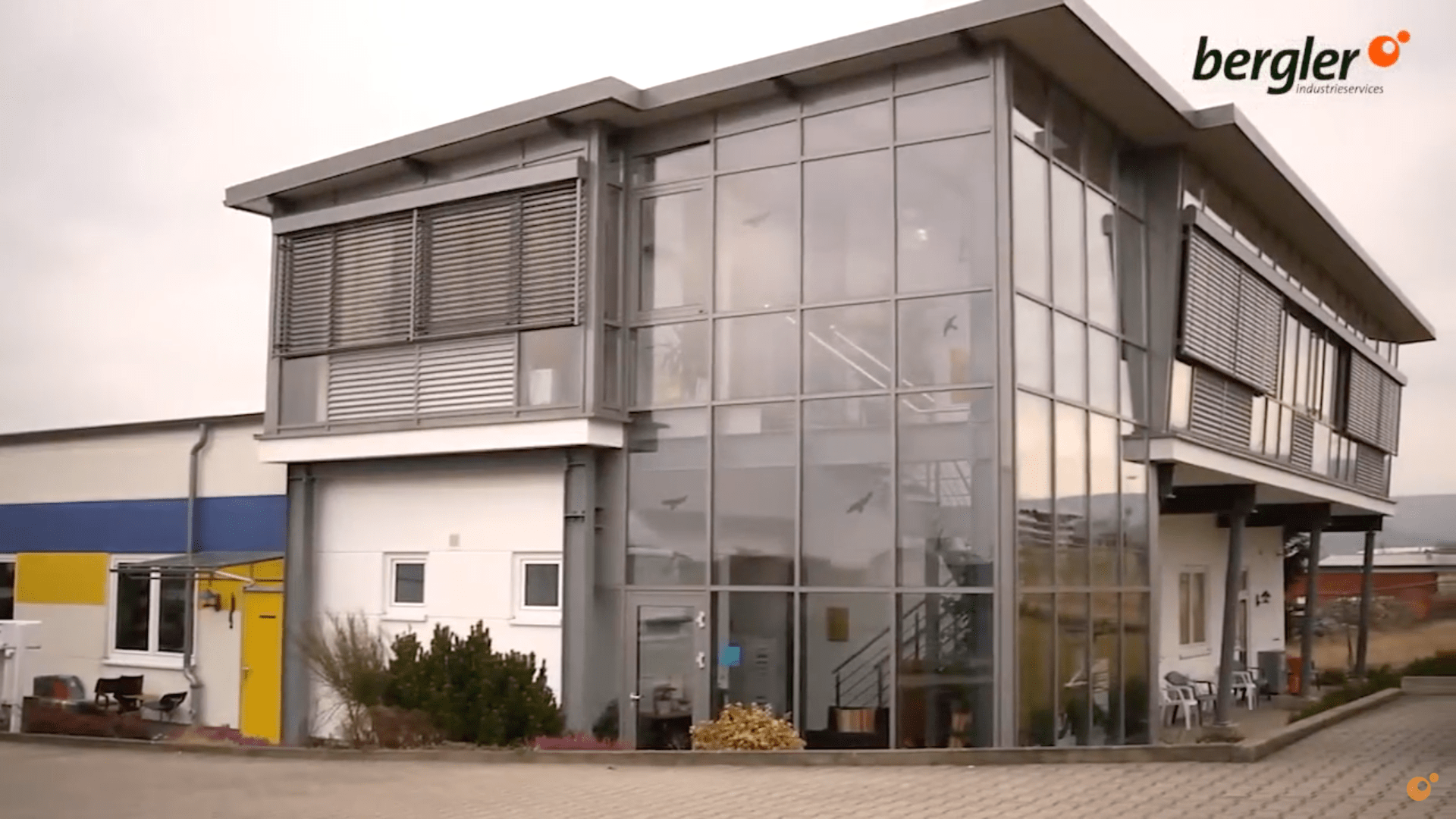 Privacy Policy
bergler industrieservices GmbH takes the protection of personal data very seriously. We have taken technical and organizational measures to ensure that the data protection regulations are observed by us and by external service providers.
In connection with your access, data is stored on our servers for security purposes which may allow identification (e.g. IP address, date, time and pages viewed). The IP address is not used to identify the user and neither directly personal nor identifiable user profiles are created. We reserve the right to statistically evaluate anonymous data records.
Google Analytics
This website uses Google Analytics, a web analytics service provided by Google Inc. ("Google"). Google Analytics uses "cookies", which are text files placed on your computer, to help the website analyze how users use the site. The information generated by the cookie about your use of the website (including your IP address) will be transmitted to and stored by Google on servers in the United States.
However, by activating IP anonymisation on this website, your IP address will be shortened by Google in advance within member states of the European Union or in other contracting states of the Agreement on the European Economic Area. Only in exceptional cases will the full IP address be transmitted to and truncated by Google on servers in the United States.
Google will use this information for the purpose of evaluating your use of the website, compiling reports on website activity for website operators and providing other services relating to website activity and internet usage. Google may also transfer this information to third parties where required to do so by law, or where such third parties process the information on Google's behalf. Google will not associate your IP address with any other data held by Google. You may refuse the use of cookies by selecting the appropriate settings on your browser, or by deactivating the storage of cookies via a browser plugin (tools.google.com/dlpage/gaoptout); however, please note that if you do this you may not be able to use the full functionality of this website. By using this website, you consent to the processing of data about you by Google in the manner and for the purposes set out above.
We would like to point out that the Google Analytics Code has been extended on this website so that your IP address can be recorded anonymously or abbreviated. Furthermore, we use Google Analytics to evaluate data from Adwords and the Double-Click-Cookie. A deactivation is possible over the announcement default manager: adssettings.google.com/authenticated
By clicking on the following link you can prevent Google Analytics from capturing your data. A so-called Opt-Out-Cookie is set, which prevents the future collection of your data on this website.
Disable Google Analytics with Opt-Out-Cookie
Detailed information on data protection and terms of use can be found here: google.com/analytics/terms/de.html
Use the remarketing or "Similar Target Groups" feature of Google Inc.
We use the remarketing or "Similar Target Groups" function of Google Inc. on the Website. ("Google"). This feature enables us to target visitors to the Website at targeted advertisements by delivering personalized, interest-based ads to visitors to the Website when they visit other websites on the Google Display Network. Google uses cookies to analyze website usage, which forms the basis for creating interest-related advertisements. For this purpose Google stores a small file with a numerical sequence in the browsers of visitors to the website. This number is used to record visits to the website and anonymous data about the use of the website. There is no storage of personal data of the visitors of the website. If you subsequently visit another website in the Google Display Network, you will see advertisements that are highly likely to include previously accessed product and information areas. You can permanently deactivate the use of cookies by Google by following the following link and downloading and installing the plug-in provided there: google.com/settings/ads/plugin. Alternatively, you may opt-out of the use of cookies by third parties by visiting the Network Advertising Initiative opt-out page at networkadvertising.org/choices and implementing the opt-out information provided there. Further information about Google Remarketing and Google's privacy policy can be found at: google.com/privacy/ads.
The addvalue technology for new customer acquisition
For the statistical evaluation of visitor access, data is collected, processed and stored using the Tool MINQ for website visitor identification of addvalue GmbH for sales purposes and to identify web visitors. The technology of addvalue GmbH carries out an address determination on the basis of this data. However, this is only the case if it is ensured that the company is not an individual person. So-called cookies are used for this purpose. Cookies are small text files which are stored on your computer and enable you to analyse the use of the website.
Privacy policy regarding the use of Google AdWords
Google AdWords is an Internet advertising service that allows advertisers to serve ads both in Google's search engine results and on the Google advertising network. In the Google advertising network, the ads are distributed to relevant websites using an automatic algorithm and in accordance with the previously defined keywords.
The operating company of the Google AdWords services is Google Inc, 1600 Amphitheatre Pkwy, Mountain View, CA 94043-1351, USA.
The purpose of Google AdWords is to promote our website by displaying advertisements of interest on third-party websites and in the search engine results of Google and by displaying third-party advertisements on our website.
If you access our website via a Google advertisement, a so-called conversion cookie is stored on your information technology system by Google. A conversion cookie loses its validity after thirty days and does not serve to identify the person concerned.
If the cookie has not yet expired, the conversion cookie is used to track whether certain subpages, such as a shopping cart from an online shop system, have been accessed on our website. The conversion cookie enables both we and Google to track whether a person affected who came to our website via an AdWords ad generated a turnover, i.e. completed or cancelled a purchase of goods.
The data and information collected through the use of the conversion cookie is used by Google to compile visit statistics for our website. These visit statistics are used by us to determine the total number of users who have been referred to us via AdWords ads.
The conversion cookie is used to store personal information, such as the Internet pages visited. Accordingly, each time you visit our website, personal data, including the IP address of the Internet connection used by the person concerned, is transmitted to Google in the United States of America. This personal data is stored by Google in the United States of America. Google may disclose personal data collected through this technical process to third parties.
You may refuse the use of cookies by selecting the appropriate settings on your browser, however please note that if you do this you may not be able to use the full functionality of this website. Such a setting of the Internet browser used would also prevent Google from setting a conversion cookie on the information technology system of the person concerned. In addition, a cookie already set by Google AdWords can be deleted at any time via the Internet browser or other software programs.
Furthermore, it is possible for Google to object to interest-related advertising. To do this, you must call up the link www.google.de/settings/ads from every Internet browser used and make the desired settings there.
Further information and the valid data protection regulations of Google can be called up under google.de/intl/de/policies/privacy.
)
Privacy policy for the use and enjoyment of YouTube
YouTube is an Internet video portal that allows video publishers to post video clips and other users to view, rate and comment on them free of charge.
Operating company of YouTube is YouTube, LLC, 901 Cherry Ave, San Bruno, CA 94066, USA. YouTube, LLC is a subsidiary of Google Inc, 1600 Amphitheatre Pkwy, Mountain View, CA 94043-1351, USA.
Each time one of the individual pages of this website is accessed by the data controller and a YouTube component (YouTube video) has been integrated, the Internet browser on the user's device is automatically prompted by the respective YouTube component to download a representation of the corresponding YouTube component from YouTube. Further information about YouTube can be found at youtube.com/yt/about/de. As part of this technical process, YouTube and Google obtain information about which specific subpage of our website is visited by the person concerned.
If you are logged in to YouTube at the same time, YouTube recognizes which specific subpage of our website the person concerned is visiting by calling up a subpage containing a YouTube video. This information is collected by YouTube and Google and assigned to the respective YouTube account of the person concerned.
YouTube and Google always receive information via the YouTube component that the person concerned has visited our website if the person concerned is logged on to YouTube at the same time as accessing our website; this takes place regardless of whether the person concerned clicks on a YouTube video or not. If the data subject does not want YouTube and Google to receive such information, they may prevent the transmission by logging out of their YouTube account before visiting our website.
The data protection regulations published by YouTube, which can be accessed at google.de/intl/de/policies/privacy, provide information about the collection, processing and use of personal data by YouTube and Google.
Privacy policy for the use of Mouseflow
This website uses Mouseflow, a web analysis tool of Mouseflow ApS, Flaesketorvet 68, 1711 Copenhagen, Denmark. Data processing serves the purpose of analysing this website and its visitors. Data is collected and stored for marketing and optimisation purposes. This data can be used to create user profiles under a pseudonym. Cookies may be used for this purpose. With the Mouseflow web analysis tool, randomly selected individual visits (only with anonymous IP addresses) are recorded. This creates a protocol of mouse movements and clicks with the intention of randomly playing back individual website visits and deriving potential improvements for the website. The data collected with Mouseflow will not be used to personally identify the visitor to this website and will not be merged with personal data about the bearer of the pseudonym without the separately given consent of the person concerned. Processing is carried out on the basis of Art. 6 (1) f) DSGVO out of a legitimate interest in direct customer communication and in the needs-based design of the website. For reasons arising from your particular situation, you have the right at any time to object to this processing of your personal data based on Art. 6 (1) f DSGVO. To do this, you can deactivate a recording on all websites that use Mouseflow globally for the browser you are currently using under the following link: mouseflow.de/opt-out
ETRACKER
The provider of this website uses services of etracker GmbH from Hamburg, Germany (www.etracker.com) to analyze usage data. We do not use cookies for web analytics by default. Insofar as we use analysis and optimization cookies, we obtain your explicit consent separately in advance. If this is the case and you agree, cookies will be used to enable statistical coverage analysis of this website, measurement of the success of our online marketing measures, and testing procedures, for example, to test and optimize different versions of our online offering or its components. Cookies are small text files that are stored by the Internet browser on the user's terminal device. etracker cookies do not contain any information that allows identification of a user.
The data generated with etracker is processed and stored by etracker on behalf of the provider of this website exclusively in Germany and is thus subject to the strict German and European data protection laws and standards. etracker has been independently audited in this regard, certified and awarded the ePrivacyseal data protection seal of approval.
The data processing is based on the legal provisions of Art. 6 para. 1 lit. f (legitimate interest) of the General Data Protection Regulation (GDPR). Our concern in terms of the DSGVO (legitimate interest) is the optimization of our online offer and our web presence. Since the privacy of our visitors is important to us, data that may allow a reference to an individual person, such as the IP address, login or device identifiers, are anonymized or pseudonymized as soon as possible. No other use, combination with other data or disclosure to third parties will take place.
You may object to the aforementioned data processing at any time. The objection has no adverse consequences.
You can find more information about data protection at etracker here.