Which goods are less suitable for fulfillment?
Fulfillment makes almost anything possible - but only almost. Although there are hardly any goods and products that would not be suitable for storage, packaging, shipping or other processing by one Fulfillment service provider, no two providers are alike. This means: While a fulfillment service with its services or with certain types of goods reaches the limits of its possibilities, another can offer its help without any problems.
The fulfillment service provider matters
First of all: Can a fulfillment provider provide the required services logistically, legal, technical, infrastructural, regarding organic-certification or otherwise, the answer is usually no. And if an agreement is reached between the client and the service provider, this is done only under restrictions. Since each fulfillment company has its individual strengths and therefore concentrates on the corresponding areas, a glance at the goods and products to be treated first provides more information about what is possible and what is not possible by fulfillment.
What goods and products are involved?
The question of which products a fulfillment service provider can handle is closely linked to its storage options and infrastructure.
Among others, the following points are of interest:
How large are the storage capacities?
May special products (e.g. dangerous goods or similar) be stored there?
Is there a cold store?
Are the storage areas dark, frost-free, dry, etc.?
Is the fulfillment service provider EU-Bio-certified? If so, for which product types?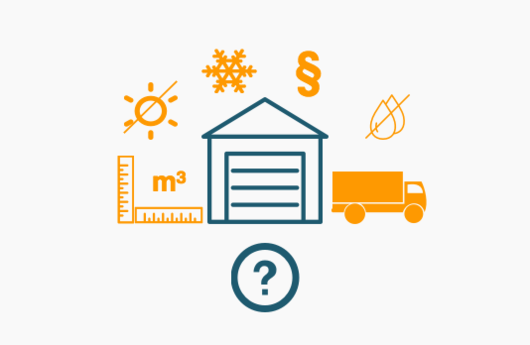 While one fulfillment service specializes in textiles or small parts, the other specializes in the storage and handling of large-volume products, such as furniture or household appliances. But again there are also companies that can handle goods that can be cooled or perish easily without any problems. If the supplier's possibilities are already limited from a legal point of view, for example because he is not allowed to store dangerous goods or organic products or to manufacture pharmaceuticals and pharmaceutical products, he is ruled out as a potential service provider from the outset.
Conclusion:
Basically, there is almost nothing of goods that cannot be handled by fulfillment. The question of what is suitable for fulfillment and what is not, therefore, primarily arises for the fulfillment service provider. If the service provider cannot fully meet the specific requirements of the client, trouble is inevitable and frustration on both sides is correspondingly high. For this reason, a serious fulfillment provider will only take on those tasks for its customers that it can also fulfill in terms of personnel, expertise, infrastructure or by law **.